ROBOTICS AS A SERVICE
Your fast entry into modern robotics solutions
You want to automate your production without high investments? Are you looking for innovative but proven solutions? We can help you!

With our Robotics as a Service model, you can easily and conveniently rent your robotic production helper from us, with an approach tailored to you.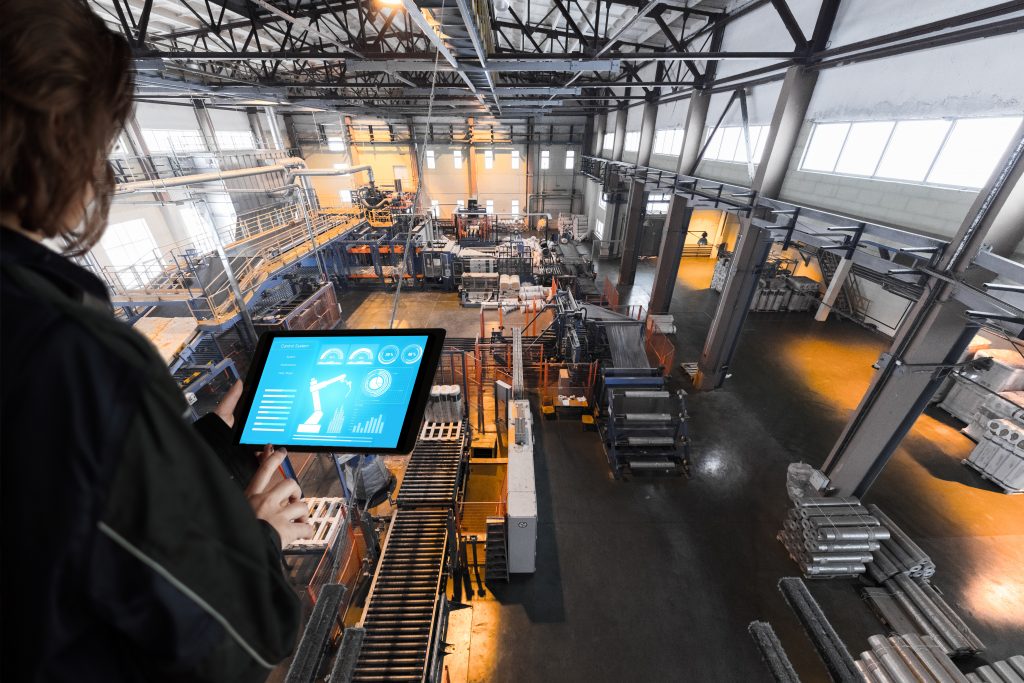 ROBOTICS AS A SERVICE
Orders are not always long-term – and sometimes a high but necessary investment is simply not possible.
Our rental option including the AWESOME complete solution is tailored to your specific application. We offer you a plannable, hourly-based and very calculable alternative to a purchase.
Our experts in the area of the entire value chain will work out a concept for the integration of cobots, automated guided vehicles (AGVs) and the associated hardware and software that is scalable, sustainable and service-friendly specifically for your company.
You present your vision to us in an initial non-binding meeting. After clarifying all open questions, our experts promptly develop a concept including a feasibility study and a cost-benefit offer.
Take care of your core areas and your production. We take care of everything else!
YOUR ADVANTAGES
Compensate sustainably for demographic change and the shortage of skilled workers!
Get secure planning capability!
Relieve your employees of strenuous and repetitive tasks and give them more time for more efficient activities!
Avoid shift or weekend pay and sick or vacation quotas!
Increase quality and precision and thus reduce production downtime through reduced error rates!
There is no need to relocate production abroad.
Collaborative robots (cobots)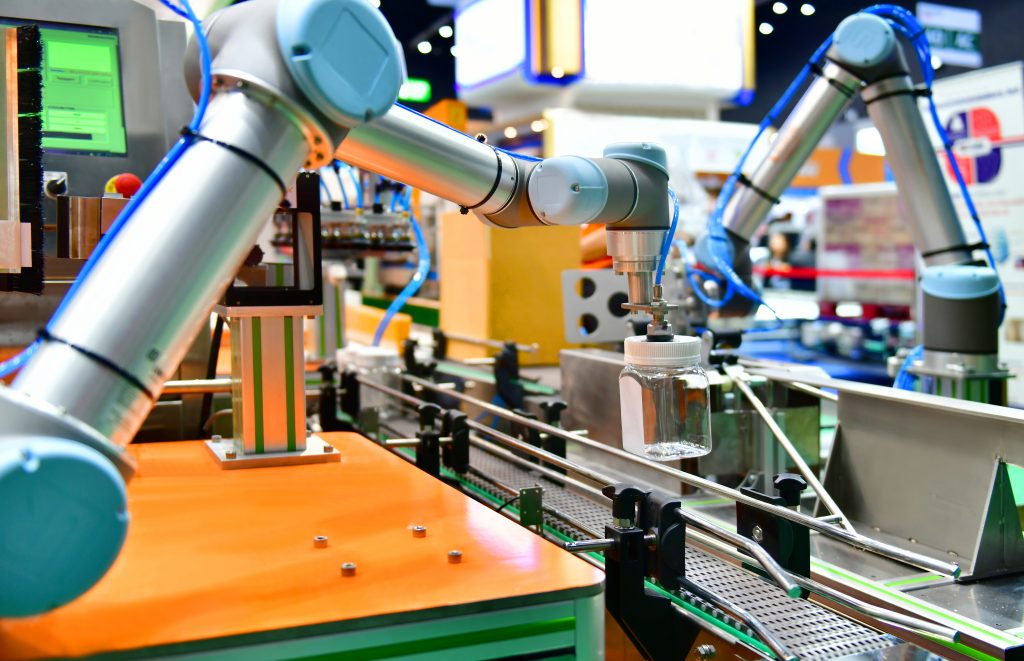 Collaborative robots (cobots) are one of the newer trends in industrial robotics. They are designed to share the workplace with human users and are suitable for many different applications.
Cobots score high on flexibility and reconfigurability. Compared to traditional automation systems with robots, they come with relatively low initial costs.
Your stepping stone into Industry 4.0
Simplified programming through "learning from demonstration
Simplified usability through intrinsic safety features and intuitive user interfaces
Simplified troubleshooting and low downtime through autonomous responsiveness
Automated guided vehicles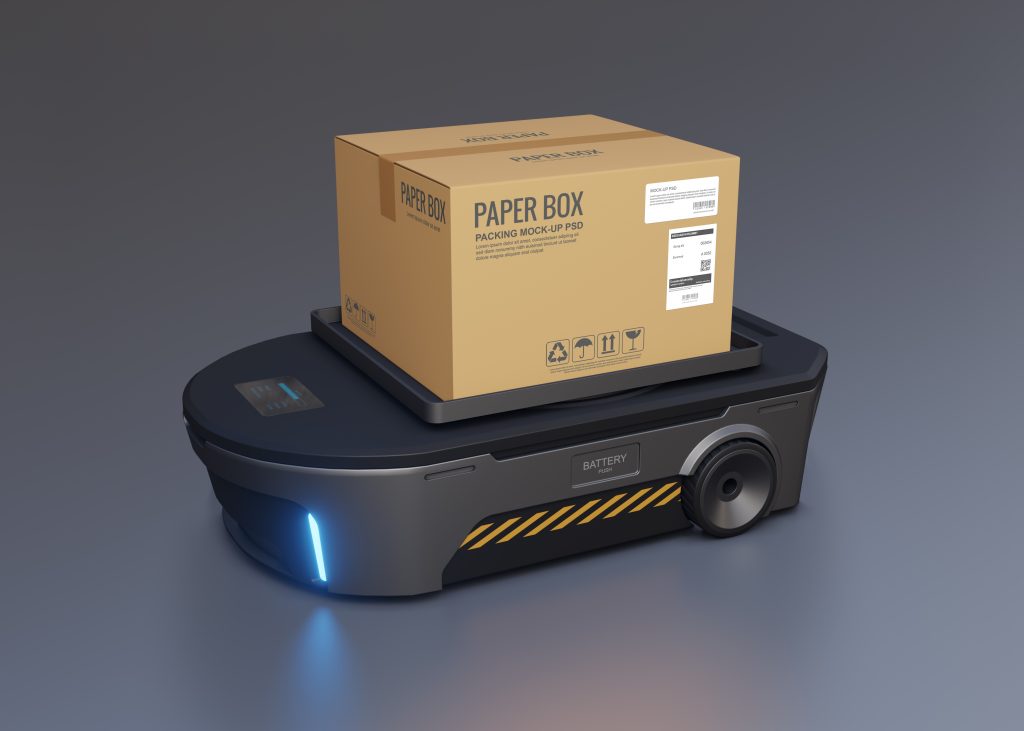 Automated guided vehicles (AGVs) are modern robotic systems that are used in production or warehouse logistics, for example. They drive autonomously and can thus be used as a cost-saving and efficient transport system. They are often referred to as the 'little brother' of the forklift truck. They perform many tasks that are otherwise performed by humans or by equipment directly controlled by humans. AGVs are already frequently used intensively in large production plants and logistics centers, but for small and medium-sized companies they are often associated with investment costs that are too high.
Similar to the field of collaborative robots, this is changing. Modern technologies are making AGVs more attractive for SMEs in terms of their applicability, flexibility and ultimately price.
AWESOME-ACPS complete solutions
Awesome Technologies stands for a comprehensive range of robotics technologies.

Our experts accompany you from the initial idea to the completion of your project. First, a joint context analysis is carried out on your premises. In a profitability analysis, we then present to you which hardware and software are suitable for your individual case. Your employees will be trained by us in the handling and maintenance of the cobots. Parallel to the rental option, we offer you our comprehensive maintenance service.
Or do you want to supplement or renew an existing system?
No problem – Awesome Technologies also offers you suitable partial solutions. In addition, we are also happy to provide you with our experts in the field of programming and service for your specific application. Awesome Technologies supports you in selecting the appropriate hardware and software for your existing system.
SECURITY IN AVAILABILITY
We use open source technologies, but also ACPS EDGE, which allows us to ensure you limitless availability. We have a certification of our cloud service, which also provides CE marked automation solutions. We always keep these standards up to date regarding national information security guidelines.
ALWAYS UP TO DATE
Robotics as a Service offers all the tools you need. Thanks to our fair conditions, you benefit from minute-by-minute billing. This way, you always keep an overview of your costs, can pay the return monthly and save yourself high investment costs.
SIMPLE INTEGRATION
You can choose from a small number of robots to an unlimited number of cobots and automated guided vehicles. At the same time, you do not need to purchase any additional infrastructure. You always benefit from the latest version of the automation software.
Our approach
We apply modern solutions in a targeted manner to ensure fast and reliable integration of robots into your production.